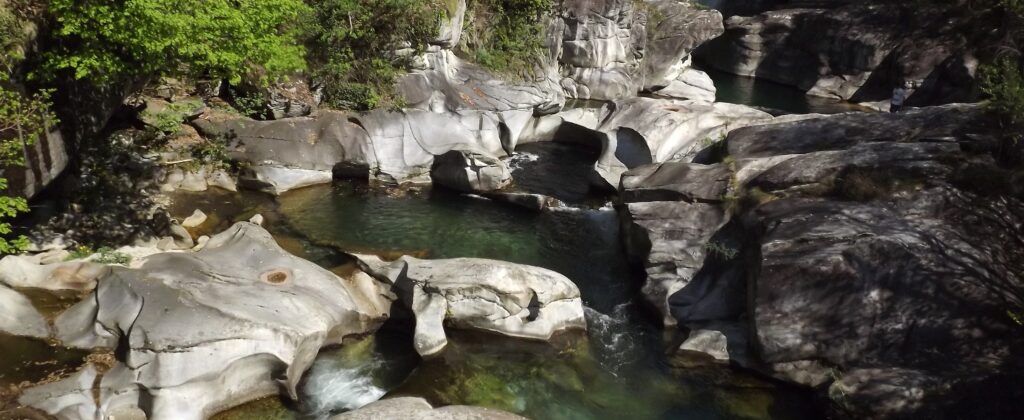 Although not spectacular as its distant relative Antelope Canyon (USA), the
Uriezzo Gorge
(Orridi di Uriezzo)
has the charm of a place you do not expect to find in Piedmont, more precisely near Baceno, Verbania province.

Formed by the water erosion during the glacial period, the gorges can be walked on, allowing visitors to admire the rock formations illuminated by the few light beams penetrating from above.

The Southern gorge is the most spectacular, about 200 meters long and up to 30 meters deep.
In the nearby, along the Toce River, can be observed the impressive Marmitte dei Giganti: cylindrical rock potholes formed by water erosion.