Interactive travel and tourist map of the Cyclades Islands: click on icons and writings on the map to open web links.
The Cyclades Islands, situated in the Aegean Sea, are a group of picturesque islands with stunning landscapes and unique character.
Mykonos, Santorini, and Paros are the most popular, each with their own distinct features, from Mykonos' lively nightlife to Santorini's dramatic sunsets and Paros' tranquil beaches.
In addition, the Cyclades boast breathtaking natural wonders such as Nisyros' volcanic island, Serifos' rugged terrain, and Tinos' verdant hills, as well as over 200 beautiful beaches to explore. With a perfect blend of history, culture, and natural beauty, the Cyclades offer an unforgettable travel experience for any type of adventurer.

Book Now

Climate

Rent a Car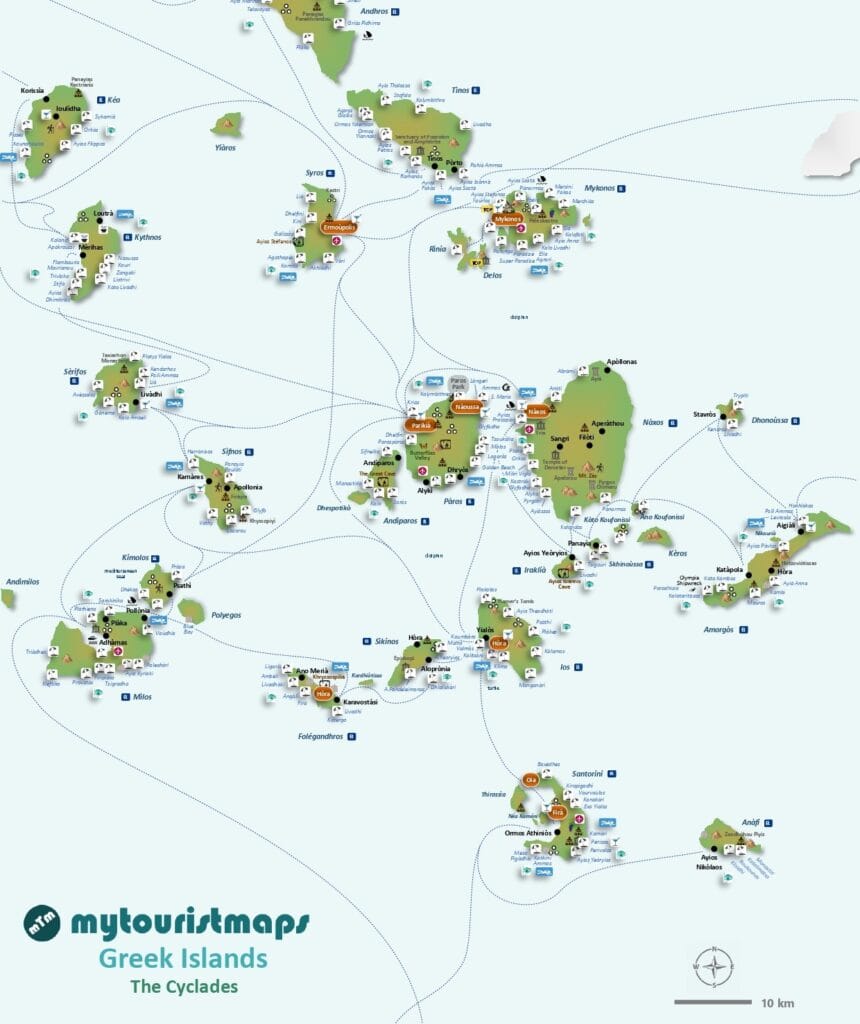 Discover Cyclades' best tourist attractions and top sights through our map! Which are the best places to visit in the Cyclades islands? Simply click on the map's links to be quickly redirected to images and useful websites for accommodation, activities, transport and much more. Tourist map of Mykonos, tourist map of Santorini, tourist map of Naxos and all the other islands, Paros and Ios included.
photo © Phanatic / Flickr – Mykonos