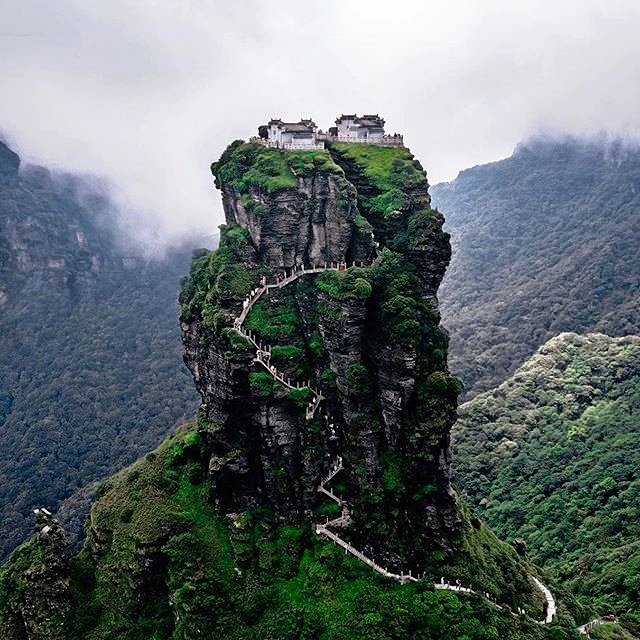 The UNESCO World Heritage site of Fanjingshan, also known as Mount Fanjing is a stunning mountain area located in the Wuling Mountains, in the Guizhou province of China.
The mountain site is formed by three peaks: the Mushroom Rock (2.318 m), the Old Golden Peak (2.474 m) and the spectacular Red Cloud Golden Peak (2.336 m) on whose top, onto a 100 meters high rock pinnacle, the Mile Temple and the Shijia Temple are connected by a bridge above the rift that splits the peak into two parts. Visitors can reach the two temples by the whole walking trail (8.888 steps, 5-6 hours), or by cable car and a shorter trail of about 2.300 steps.
Fanjingshan is a sacred Buddhist mountain, a pilgrimage destination for thousands of worshipers every year.
The whole Wuling Mountains area has plentiful biodiversity with more than two thousand species of plants and endemic endangered animals like the grey snub-nosed monkey, the Chinese giant salamander and the forest musk deer.
Mount Fanjing can be reached from the city of Tongren by a two hours bus drive and the best period to visit it is from March to November.