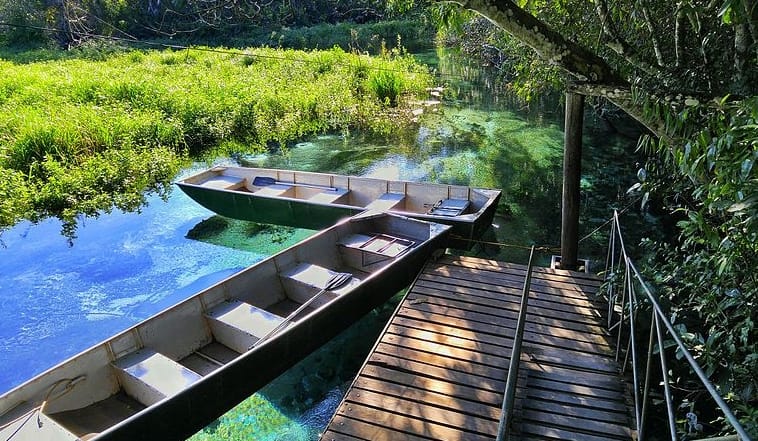 The area surrounding the municipality of Bonito is one of the best natural attractions in the state of Mato Grosso do Sul, in the South-Western part of Brazil.
One of the best sightseeing from Bonito is the Rio da Prata and Rio Sucuri / Rio Formoso, where floating guided tours allows to snorkel and dive into the crystal-clear water: a unique scenery created by the water flowing onto the limestone rocks.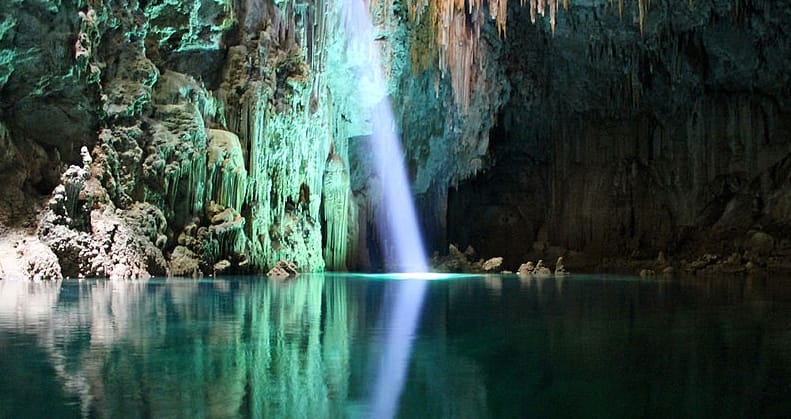 About 20 km West from Bonito other striking natural formations are the Abismo Anhumas (Anhumas Abyss), an underground lake 70 meters below the ceiling of an enchanted cave with underwater stalagmites, (among the biggest in the world, up to almost 20 metres high) and the Gruta do Lago Azul Natural Monument, one of the biggest flooded caves in the world, were prehistoric large mammals fossils of giant sloth, sabre-toothed cat and giant armadillo have been found.   

50 km South of Bonito, the Buraco das Araras, a massive sandstone crater,  hosts hundreds of aracari toucans and red/green macaws.