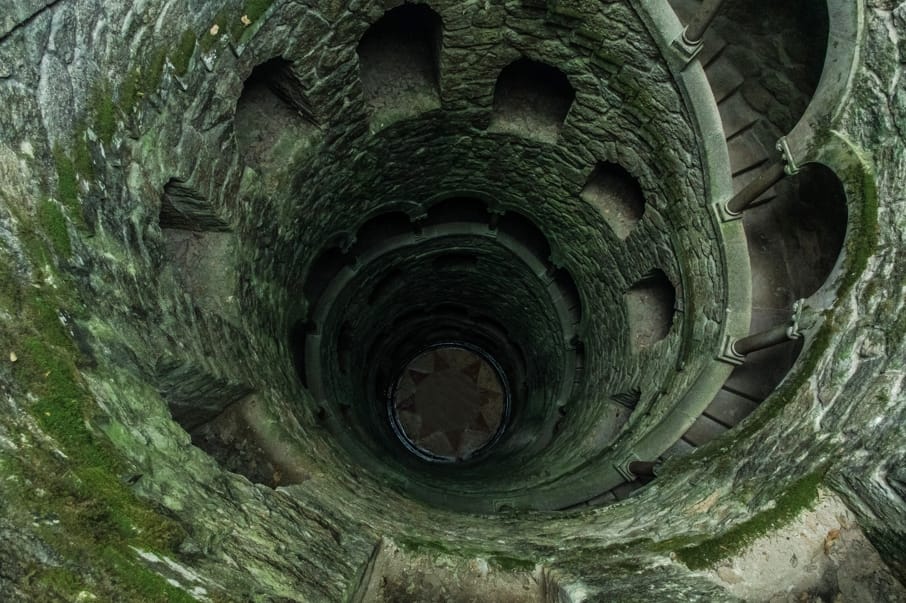 Quinta da Regaleira is a land located in Sintra, a small village nearby Lisbon, Portugal. Designed by the Italian architect Luigi Manini and built in the late 1800s by the rich owner Carvalho Monteiro (also known as Monteiro the Millionaire, Brazilian-Portuguese businessman, entomologist and freemason), the estate includes Medieval, Classic, Manueline and Renaissance styles buildings.
Among palaces, gardens, caves and lakes, the Initiation Well is arguably the most picturesque construction: an inverted 27-meter tower shape well with a staircase that was actually never used as a proper well. It is believed that it was used for ceremonial purposes linked to Tarot mysticism and Masonic principles
The number of landings and steps could be also associated to Dante Alighieri's Divine Comedy and may represent the nine skies of paradise, the nine sections of purgatory or the nine circles of hell.
photo © mytouristmaps