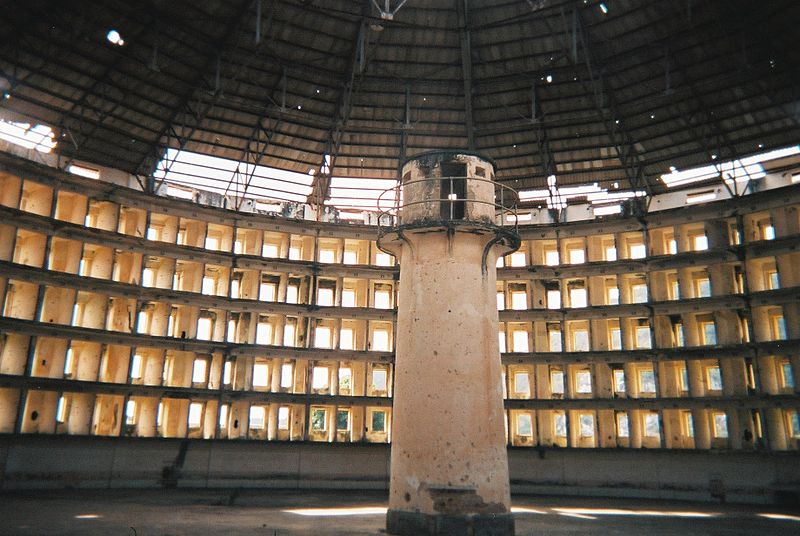 The Panopticon Prison:
a prison model conceived in the 1780s by the British prison reformer Jeremy Bentham, where the inmates were constantly kept under surveillance. That model has considered innovative due to his efficiency despite the few staff and it was thought to improve the behavior of the inmates.
One example of the Panopticon prison was the Presidio Modelo, built on the Isla de la Juventud, in Cuba under President Gerardo Machado.
The five circular blocks, overlooked by a central watchtower with the capacity to house up to 6,000 prisoners, were inaugurated in 1926.
Raul and Fidel Castro were imprisoned there from 1953 to 1955 after their revolt against the Moncada barracks. After the victory against Fulgencio Batista, Fidel Castro used the prison to house his political enemies, but after various riots and hunger strikes due to the overcrowded conditions, the Presidio Modelo was permanently closed in 1967.
The prison is now declared a national monument and serves as a museum and a school & research center.