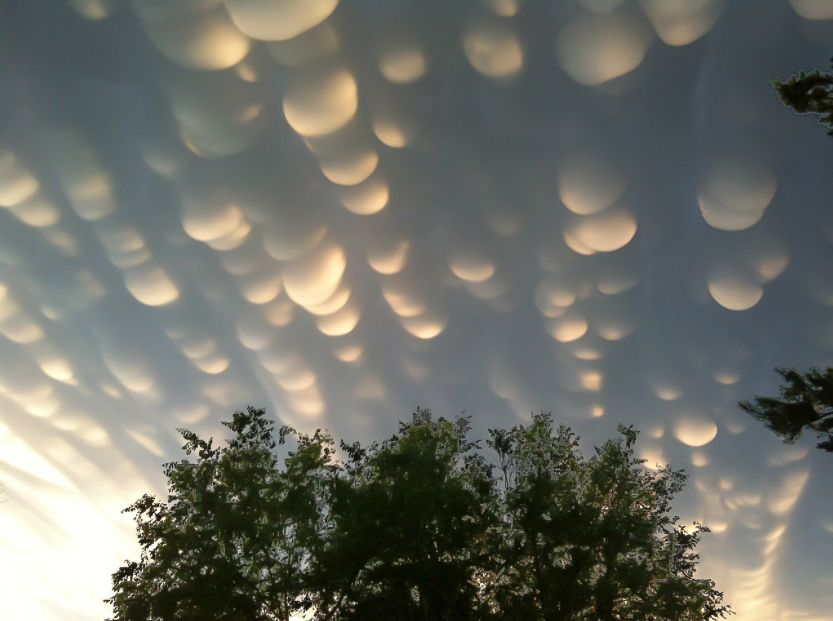 Mammatus clouds are striking cloud formations mostly composed of ice with unusual shape due to protrusions hanging from the bottom of the clouds, formed by sinking cold air.
They can extend for hundreds of kilometers and stay visible in the sky for up to a few hours, usually before or after a storm, bringing often rain, hail, or snow, depending on the temperature of the atmosphere.
They are usually associated with cumulonimbus, which is indicative of heavy storms, but they may also be formed from cirrus and altostratus clouds, or even volcanic ash clouds.
http://www.bbc.com/earth/story/20150716-nine-rare-and-beautiful-clouds