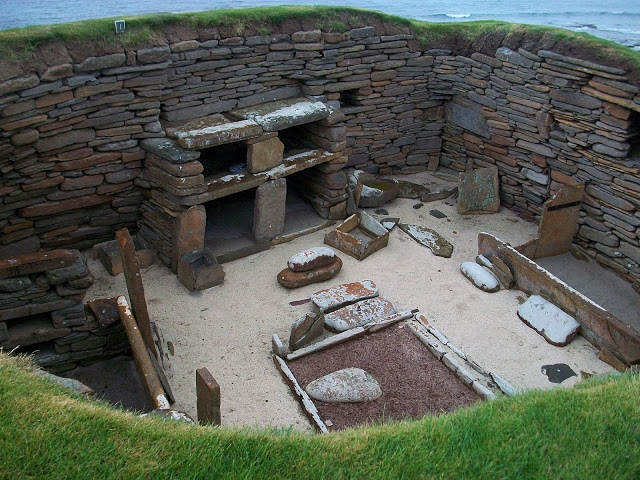 The Neolithic village of
Skara Brae
is located near the Bay of Skaill, 15 km North from the city of Stromness, on the west coast of Mainland island (Orkneys Islands,
Scotland
). 

Thanks to the layer of sediments that have hidden and protected the village until 1850, the Neolithic village is kept in perfect conditions despite 5000 years of age (its origins predate the construction of the pyramids of Giza and Stonehenge) and it is considered today one of the best-preserved prehistoric villages in the world.

In the movie
Indiana Jones and the Kingdom of the Crystal Skull
(2008), Indiana Jones talks about Skara Brae to his students during a class at Marshall College.
At Orkney Islands / Scotland's Northern coast, you can watch orcas and whales and have a swim in awesome sandy beaches (…beware of the freezing water!).