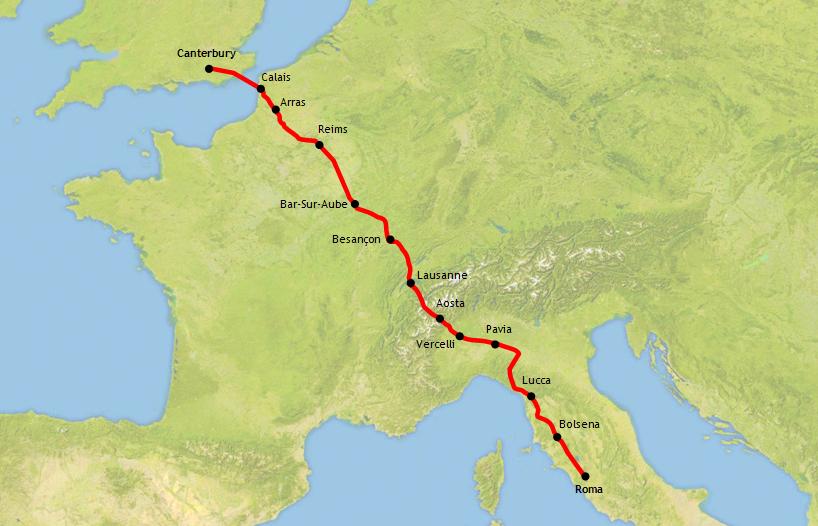 As well as the most famous Camino de Santiago, the via Francigena was, in the Middle Ages, one of the major Christian pilgrimage routes; it connected Canterbury to Rome crossing the Alps through the Gran San Bernardo pass and it was considered an essential way on the road to the Holy Land.
Today the via Francigena crosses beautiful landscapes through the Somme battlefields, the Champagne region, the Alps and the Tuscany hills leading to the beautiful Rome.
Part of the original path has deviated from the historical route in favor of less busy roads and tourist facilities along the route are now increasing.
The via Francigena could be an interesting alternative pilgrimage way to the Camino de Santiago.