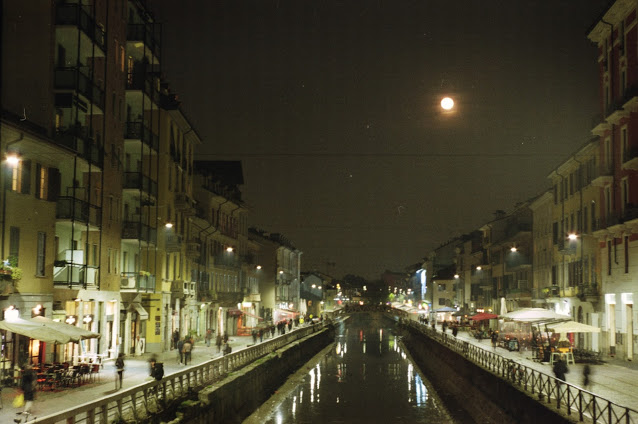 The Navigli are a system of navigable canals around Milan, Italy, consisted of five canals: Naviglio Grande, Naviglio Pavese, Naviglio Martesana, Naviglio di Paderno and Naviglio di Bereguardo.
The construction of the system lasted from the 12th to the 19th century; in 1805 Napoleon completed the construction of the Naviglio Pavese canal, connecting Milan to the sea by the canal of Pavia & Po river, to the Lake Maggiore through the Naviglio Grande canal & Ticino river and to the Como Lake through Martesana canal & Adda river.
From the Ossola Valley, through the Naviglio Pavese, was transported the marble used for building the Duomo of Milan.
After 1850, due to the advent of the railway, and later of the automobile, the canals transportation system suffered an inevitable decline; today, most of the canals are used for irrigation.
In downtown Milan, the Navigli area is now one of the best nightlife poles in the city; the Naviglio Grande and the Naviglio Pavese operates a tourist navigation service.