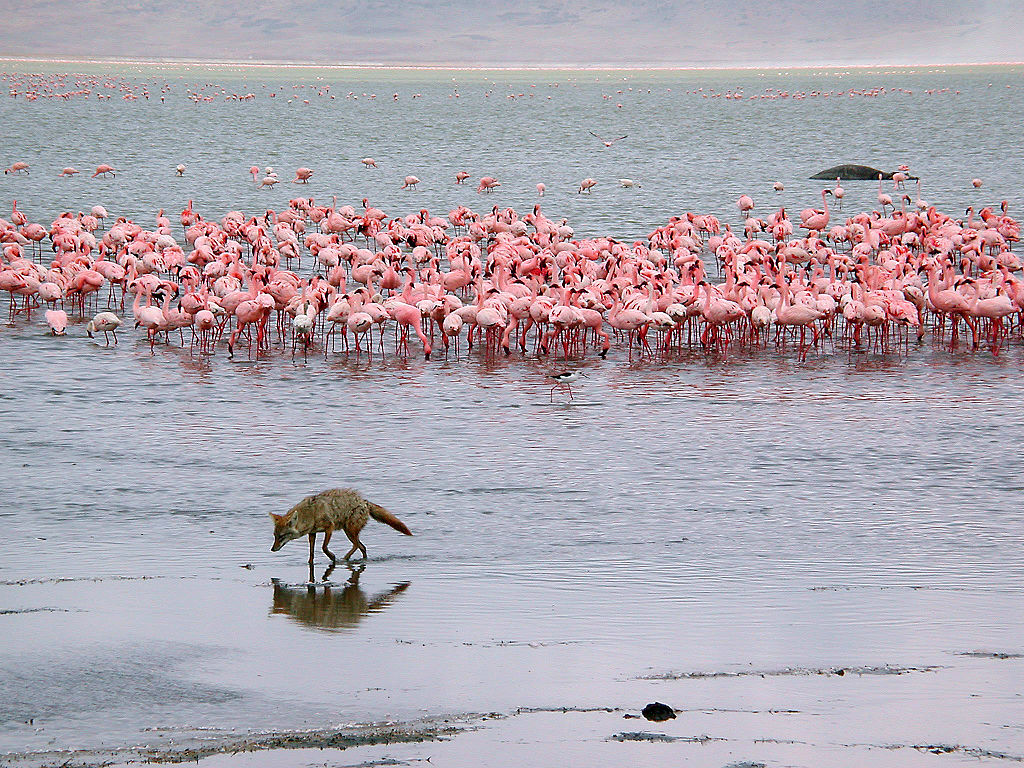 With 16 km of diameter and 265 square km area, the Ngorongoro Crater is the world's largest unbroken volcanic caldera. Formed three million years ago by a massive volcano, it is located in the Ngorongoro Conservation Area (Tanzania). Due to its climatic conditions, the crater area has its own, unique, ecosystem.
Around the Magadi Lake, in the middle of the crater, live an impressive variety of animal species, among which elephants, black rhinos, leopards, lions, buffalos, hippos, hyenas, crocodiles, cheetah and thousands of pink flamingos, giving the area the appearance of a large water park for wild animals.
The Ngorongoro Conservation Area is the only one Tanzania's Park in which the Masai population can live and move freely.