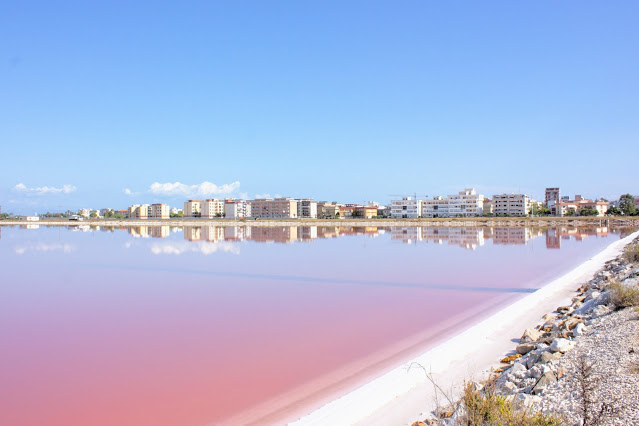 The
Margherita di Savoia Salt Pans Natural Reserve
is located about 10 km north of Barletta (Apulia,
Italy
). It is the largest salt pan in Europe, the third in the world after the
Makgadikgadi Pans
(Botswana) and the 
Salar de Uyuni
(Bolivia).

The salt pan area is 20 km long and 5 km wide, with a total surface of about 45 square km; each year 30 million cubic meters of marine water is used for the production of about six million quintals of salt.
The clay soil guarantees a high level of impermeability. 
The natural reserve has a great biodiversity of bird species, among which the pink flamingos, perfectly camouflaged with the salt pans (some areas are pink colored given the presence of the micro-algae  Dunaliella salina, one of the few organisms that can live in hypersaline conditions).