Interactive travel and tourist map of South Africa, Lesotho and Swaziland: click on icons and writings on the map to open web links.
A trip "on the road" in South Africa is the best way to enjoy the beauty of this land: start from Cape Town admiring the city from the Table Mountain,   drive on the Garden Route or head North towards the spectacular Augrabies waterfalls, then reach the Northeast through the breathtaking Blyde River Canyon and meet all the big five in the beautiful parks such as the Kruger National Park (the biggest), the Pilanesberg National Park or the iSimangaliso Wetland Park.
Complete your SouthAfrican experience with the white shark cage diving in Gansbaai and visit the fascinating lands of Lesotho and Swaziland (a four wheels drive is mandatory…).


South Africa

Population: 54.957.300
Area: 1.221.040 sq.km
Official Languages: English, Zulu, Xhosa, Africaans
Currency: South African Rand
Drivers Lane: Left
When to go: All Year

Book Now

Climate

Rent a Car
Lesotho

Population: 2.070.000
Area: 30.355 sq.km
Official Language: Sesotho
Currency: Lesotho Loti
Drivers Lane: Left
When to go: APR, MAY, SEP, OCT

Book Now

Climate

Rent a Car
Swaziland

Population: 1.120.000 
Area: 17.365 sq.km 
Official Language: Swazi 
Currency: Swazi Lilangeni 
Drivers Lane: Left 
When to go: from May to September

Book Now

Climate

Rent a Car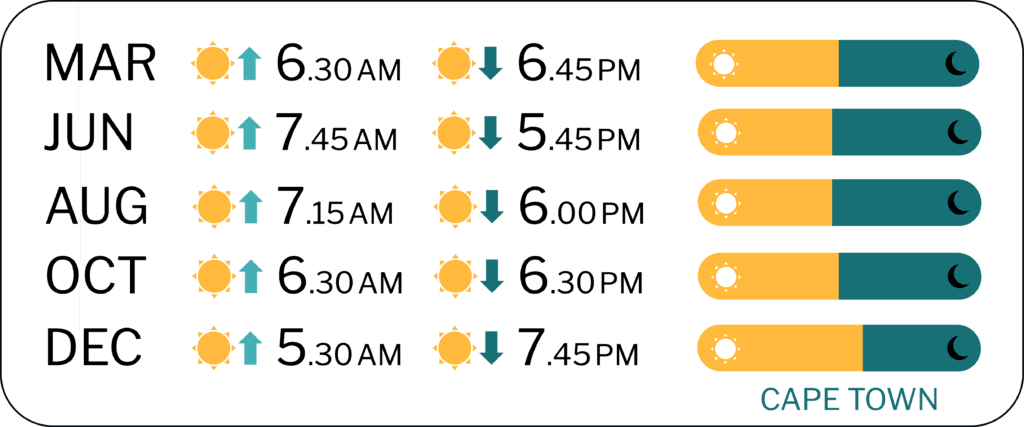 FURTHER LINKS
wildlife sanctuaries:
Daniell Cheetah Project
Kevin Richardson Wildlife Sanctuary
Jukani Wildlife Sanctuary
Elephant Sanctuary
Panthera Africa Big Cat Sanctuary
scenic drives:
Chapman's Peak Drive
Atlantis Dunes
railways:
South African Railways
Rovos Rail (Pretoria-Victoria Falls)
The Blue Train

diving:
shark cage diving in South Africa
Discover South Africa's best attractions and top sights through our map! Which are the best places to visit in South Africa? Simply click on the map's links to be quickly redirected to images and useful websites for accommodation, activities, transport and much more.
photo © mytouristmaps (Maletsunyane Falls, Lesotho)