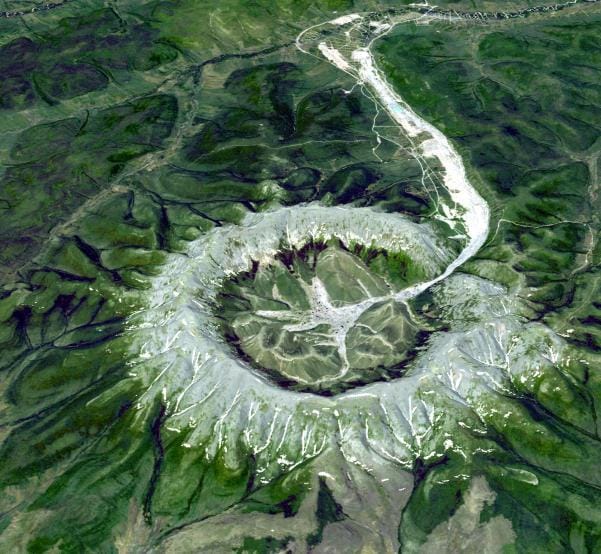 The Kondyor Massif is a unique circular igneous intrusion massif with a diameter of around 10 km and about 600 meters high, formed one billion years ago after erosion shaped the molten magma crystallized under the earth's surface.
Located in Eastern Siberia, Russia, the massif is surprisingly rich in rare and precious minerals such as gold, silver, platinum, plutonium, uranium, and it has even its own mineral, the Konderite, a mixture of platinum, iridium, rhodium, copper, lead and sulfur.
Formerly named "Urgula" by the indigenous population, as they believed the mountain to be sacred, it is more than a thousand km far from the nearest city, Khabarovsk, and definitely not a handy place to be visited. There are no tourist infrastructure and visitors need a special permit to access the surrounding area.
Image © NASA/GSFC/METI/ERSDAC/JAROS, and U.S./Japan ASTER Science Team